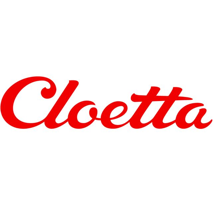 Cloetta - support the people of Ukraine
Ge en gåva
Skapad av:

Cloetta

Samlar in till:
Cloetta - support the people of Ukraine
UNHCR is helping Ukraine families whose lives, health and freedom are threatened. They ensure that people get access to medical care, shelter, food and drinking water. An important work that Cloetta and our employees want to support.

Therefore we have started this fundraising and encourage our employees to make private donations to this.

For every gift donated by our employees, Cloetta will donate the same amount. In addition, Akelius Foundation doubles all contributions to UNHCR during March.

Please make your donation latest March 27.

Help us to help Ukraine, your contribution is important - together we make a difference!


Cloetta AB

gav

265 000 kr

Jan-Åke Karlsson

gav

1 000 kr

Cloetta

gav

500 kr

Frans Ryden

gav

10 000 kr

From the Ryden family to help Ukraine.

Tuomas Saarto

gav

5 000 kr

From our Family, to the people of Ukraine

Marjo Pekkala

gav

100 kr

Stephen Gaunt-Edwards

gav

300 kr

Emiel Sonnemans

gav

1 000 kr

Anonym användare

gav

100 kr

Bertil Andersson

gav

300 kr

Fredrik Brink

gav

500 kr

Anonym användare

gav

1 000 kr

Carl-Johan Karlsson

gav

200 kr

Vilja Tähtinen

gav

600 kr

Sari Mäki-Mantila

gav

500 kr

Jouni Tuurala

gav

300 kr

Natasja Deelen

gav

500 kr

Cloetta Sverige AB

gav

500 kr

Peter Lind

gav

100 kr

Jessica Käll

gav

300 kr

Monica Nordqvist

gav

100 kr

Gunnar Johansson

gav

300 kr

Jan-Willem Koelman

gav

1 000 kr

Paulina Stålnacke

gav

500 kr

Lots of love to the Ukrainian people. <3