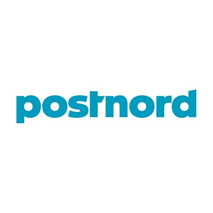 PostNord fundraiser for refugees in need
Donate
Created By:

Tobias Wagner

Collecting for:
PostNord fundraiser for refugees in need
Help alleviate the vulnerability of individuals caught up in the current refugee crisis in Europe by supporting the fundraising efforts of the UNCHR.
You can help improve the situation for the many people currently on the move by making a contribution. As this is a matter of urgency, the PostNord Group makes an immediate contribution.
Donate
Tobias Wagner donated 300,000 kr
Sverige för UNHCR

Stort varmt tack för ert stöd! <3

Björn Hörnesten

donated

500 kr

Kristina Haraldsson

donated

500 kr

Anonymous User

donated

300 kr

Anonymous User

donated

500 kr

Anonymous User

donated

500 kr

Anonymous User

donated

1,000 kr

Eia Almberger

donated

500 kr

Spakur Dagsson

donated

1,000 kr

Jenny Eriksson

donated

500 kr

Petra Nergårdh

donated

500 kr

Postnord

donated

300,000 kr

Anonymous User

donated

100 kr

Lotta Karlsson

donated

300 kr

Alla bör ha lika rättigheter.

Jasmina Klemming

donated

500 kr

Oerhört berörd av krisen. Hela familjen har försökt att bidra på olika vis.

Carina Holm

donated

500 kr

Fredrik Hjelm

donated

1,000 kr

Birgitte Fruerlund Jensen

donated

500 kr

Pernilla Linner

donated

500 kr

Anonym

donated

10 kr

Henrik Hermansson

donated

500 kr

Lorita Holzner

donated

500 kr

Annette Santner

donated

500 kr

Annika Ramme

donated

500 kr